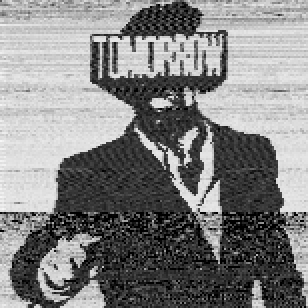 No higher resolution available.
Description
Edit
Spectrogram as of "How to Pronounce 6"
Appears on these pages

of
The 77 Days Video Countdown, a.k.a. the Countdown, 77 Days or the Days, was an event on the...

Spectrograms are images formed through audio-spectrographic analysis. With respect to 77 Days...
File history
Click on a date/time to view the file as it appeared at that time.
Date/Time
Thumbnail
Dimensions
User
Comment
current
16:37, October 14, 2013
308 × 308

(26 KB)

Kubi718 (wall | contribs)
Full spectrogram as of How to Pronounce 1.
16:15, September 21, 2013
308 × 308

(25 KB)

Green Zubat (wall | contribs)
04:30, September 19, 2013
308 × 308

(24 KB)

Theslowknife (wall | contribs)
Updated to 6.
22:12, September 17, 2013
308 × 308

(24 KB)

Floreal (wall | contribs)
15:29, September 16, 2013
308 × 308

(24 KB)

Floreal (wall | contribs)
03:31, September 16, 2013
308 × 308

(23 KB)

Theslowknife (wall | contribs)
Hitsu fixed alignment issue.
00:53, September 16, 2013
308 × 308

(23 KB)

Theslowknife (wall | contribs)
Updated to 9.
22:53, September 15, 2013
308 × 308

(23 KB)

Floreal (wall | contribs)
03:56, September 14, 2013
308 × 308

(23 KB)

Theslowknife (wall | contribs)
23:05, September 12, 2013
308 × 308

(22 KB)

Theslowknife (wall | contribs)
As of 12.
23:34, September 11, 2013
308 × 308

(22 KB)

Theslowknife (wall | contribs)
As of 13.
15:36, September 10, 2013
308 × 308

(22 KB)

Floreal (wall | contribs)
Spectrogram as of "How to pronounce 14"
14:41, September 9, 2013
308 × 308

(22 KB)

Floreal (wall | contribs)
14:47, September 8, 2013
308 × 308

(21 KB)

Floreal (wall | contribs)
Spectrogram as of "How to pronounce 16"
06:57, September 8, 2013
308 × 308

(21 KB)

Theslowknife (wall | contribs)
07:18, September 7, 2013
308 × 308

(21 KB)

Theslowknife (wall | contribs)
Updated to 18.
04:44, September 6, 2013
308 × 308

(20 KB)

Theslowknife (wall | contribs)
Flipped.
14:23, September 5, 2013
308 × 308

(23 KB)

Floreal (wall | contribs)
14:23, September 5, 2013
308 × 308

(23 KB)

Floreal (wall | contribs)
14:23, September 4, 2013
308 × 308

(23 KB)

Floreal (wall | contribs)
16:38, September 3, 2013
308 × 308

(23 KB)

HitsujiTMO (wall | contribs)
17:12, September 2, 2013
308 × 308

(22 KB)

Floreal (wall | contribs)
Spectogram as of how to pronounce 22
17:11, September 2, 2013
308 × 308

(22 KB)

Floreal (wall | contribs)
17:08, September 2, 2013
308 × 308

(22 KB)

Floreal (wall | contribs)
17:07, September 2, 2013
308 × 308

(22 KB)

Floreal (wall | contribs)
23:27, August 31, 2013
308 × 308

(22 KB)

HitsujiTMO (wall | contribs)
Reverted to version as of 23:25, August 31, 2013
23:26, August 31, 2013
308 × 308

(22 KB)

HitsujiTMO (wall | contribs)
23:25, August 31, 2013
308 × 308

(22 KB)

HitsujiTMO (wall | contribs)
23:09, August 29, 2013
308 × 308

(18 KB)

Theslowknife (wall | contribs)
Reverted to version as of 23:06, August 29, 2013
23:09, August 29, 2013
308 × 308

(18 KB)

Theslowknife (wall | contribs)
Reverted to version as of 23:06, August 29, 2013
23:08, August 29, 2013
308 × 308

(18 KB)

Theslowknife (wall | contribs)
Updated to 26.
23:06, August 29, 2013
308 × 308

(18 KB)

Theslowknife (wall | contribs)
Updated to 26.
23:43, August 28, 2013
308 × 308

(18 KB)

Theslowknife (wall | contribs)
Updated to 27.
22:45, August 26, 2013
308 × 308

(17 KB)

Theslowknife (wall | contribs)
Updated to 29.
22:46, August 25, 2013
308 × 308

(17 KB)

Theslowknife (wall | contribs)
Updated to 30.
01:10, August 24, 2013
308 × 308

(16 KB)

Theslowknife (wall | contribs)
As of video 32.
01:07, August 24, 2013
308 × 308

(16 KB)

Theslowknife (wall | contribs)
As of video 32.
00:10, August 22, 2013
308 × 308

(16 KB)

Theslowknife (wall | contribs)
Updated to video 34
22:18, August 20, 2013
308 × 308

(15 KB)

Theslowknife (wall | contribs)
Flipped to match classic uncle Sam's "I want you!" poster.
22:14, August 20, 2013
308 × 308

(15 KB)

Theslowknife (wall | contribs)
22:48, August 19, 2013
308 × 308

(15 KB)

Theslowknife (wall | contribs)
01:15, August 19, 2013
308 × 308

(15 KB)

Theslowknife (wall | contribs)